OVERVIEW
A tool often found in a DIYer's toolkit is the handy cross-line laser. This easy-to-use self-leveling device helps users level and align objects precisely and quickly on a surface.
In order to celebrate the launch of their new generation product, the client sought an app that would promote the device to soft DIYers (basic) in the European market.
A concept for a mobile app that creatively inspires DIYers and in turn promotes the usage of the device was created.
---
Design Concept
After gathering key insights from research on DIYer psyche and community culture, popular DIY home activities, and inspiration that DIYers seek, the key features of the app were formed.
The two primary functions of the app are to inspire users to 'Explore' projects and 'Create' their own.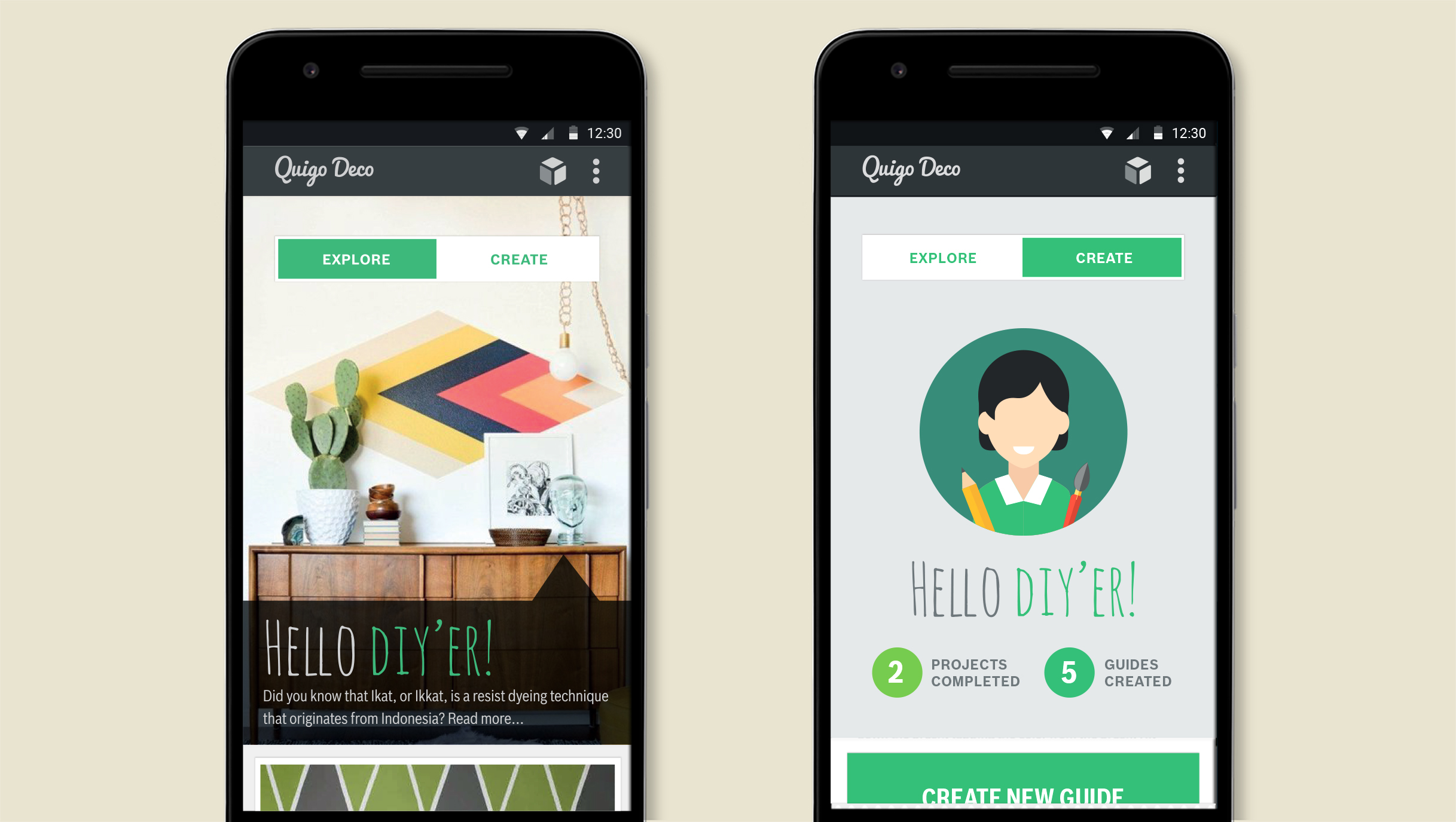 The Explore function prompts users to browse multiple featured projects (that are constantly updated) and encourages them to try out a new idea.
They can view the projects in detail and then start working on one with the guidance of step-by-step instructions.
It also allows a quick pre-visualization that enables users to view the design on their own wall along with some customizations.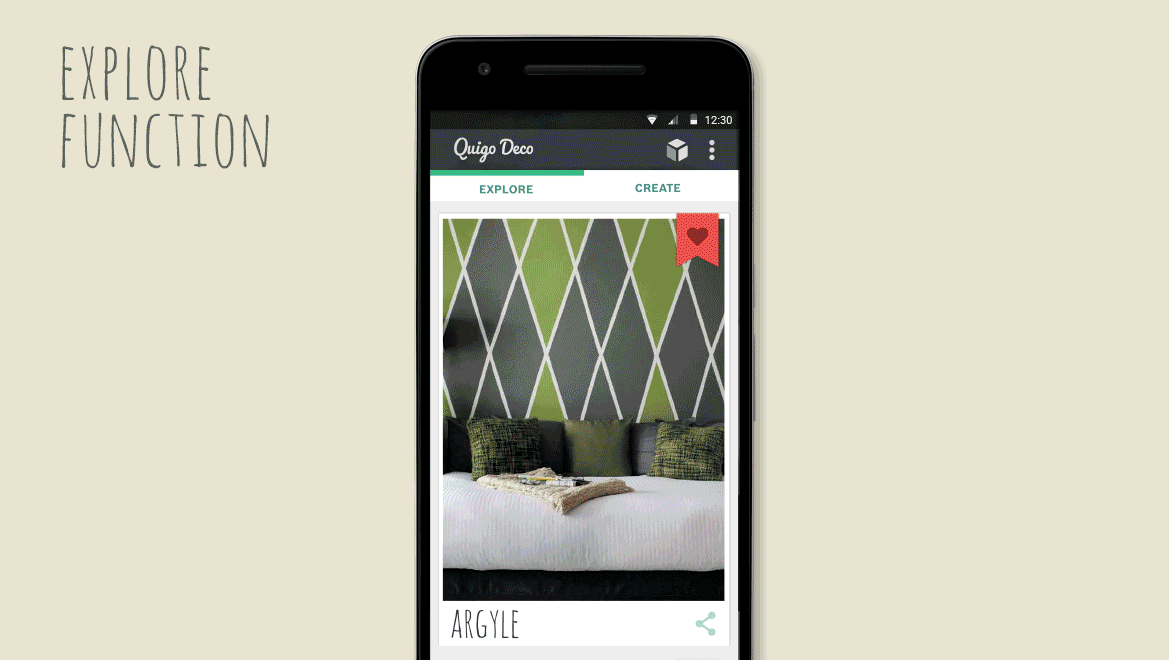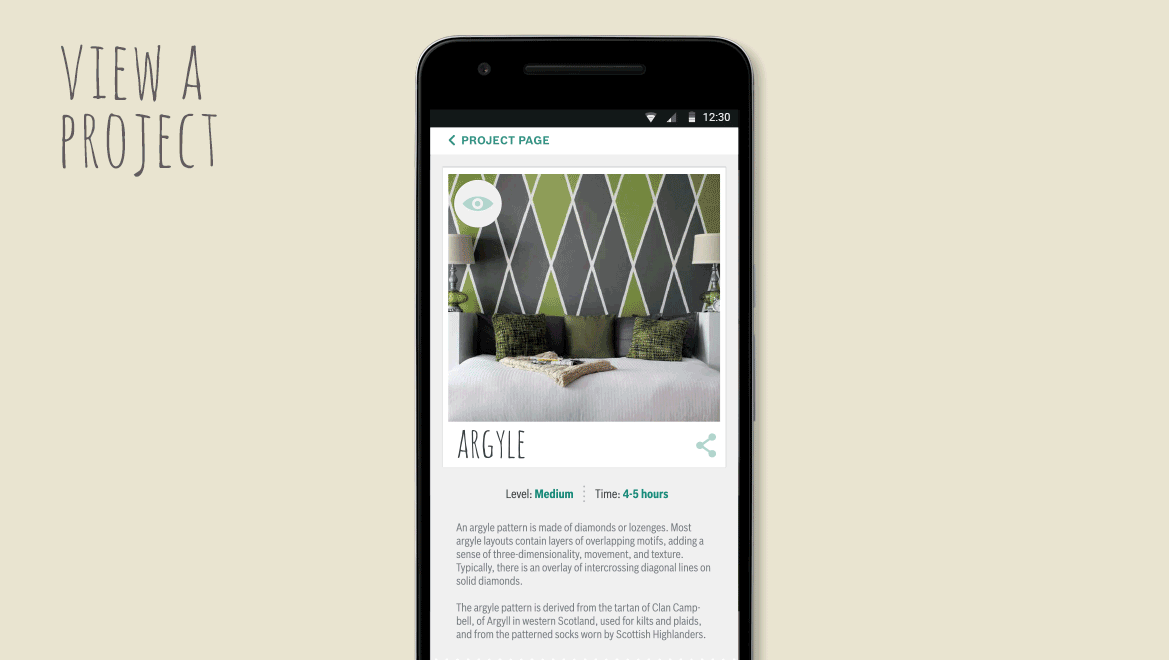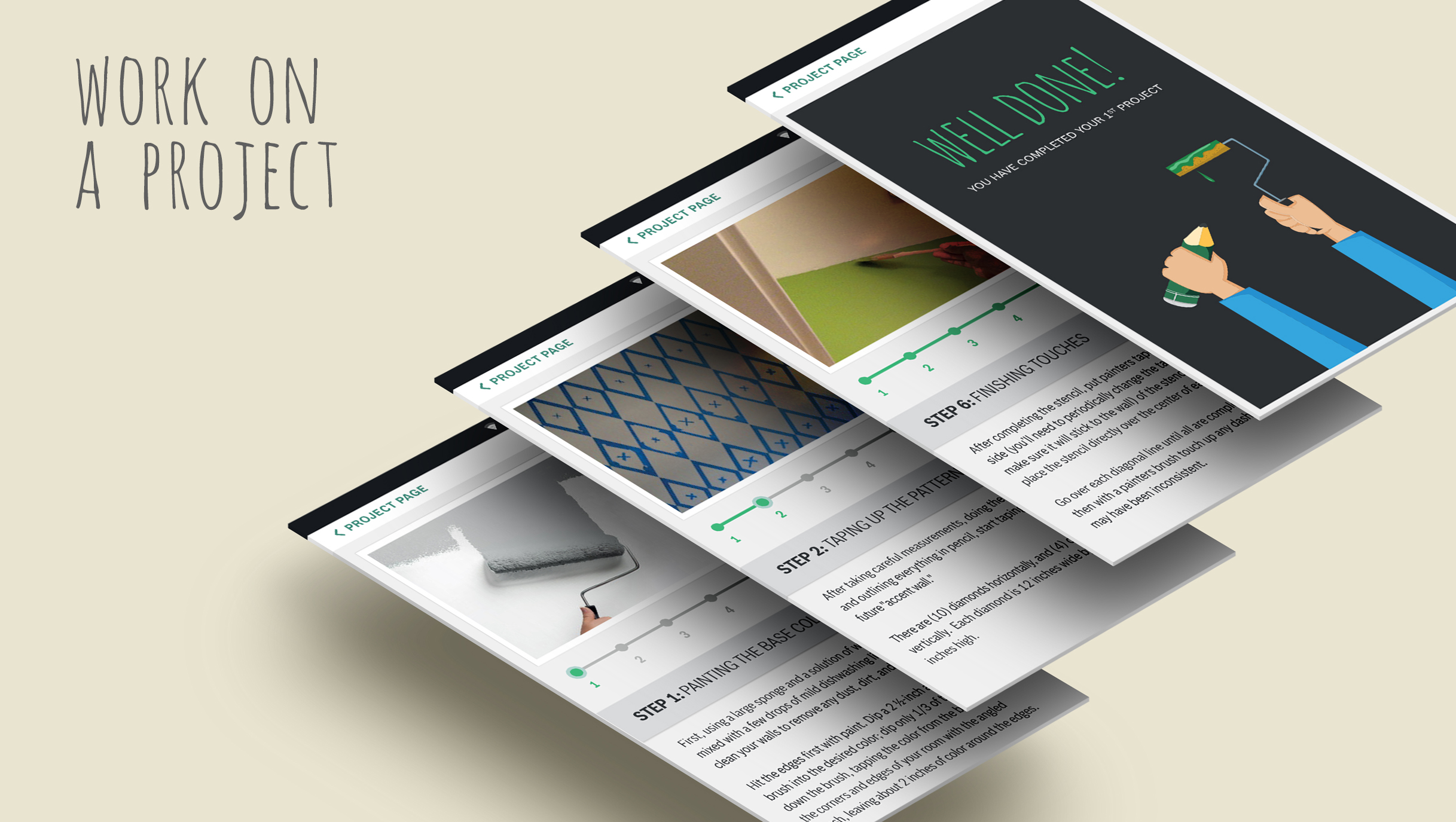 The Create function encourages users to create project guides to help share with the larger DIY community.
The user has access to easy-to-use and ready-made templates to help quicken the process.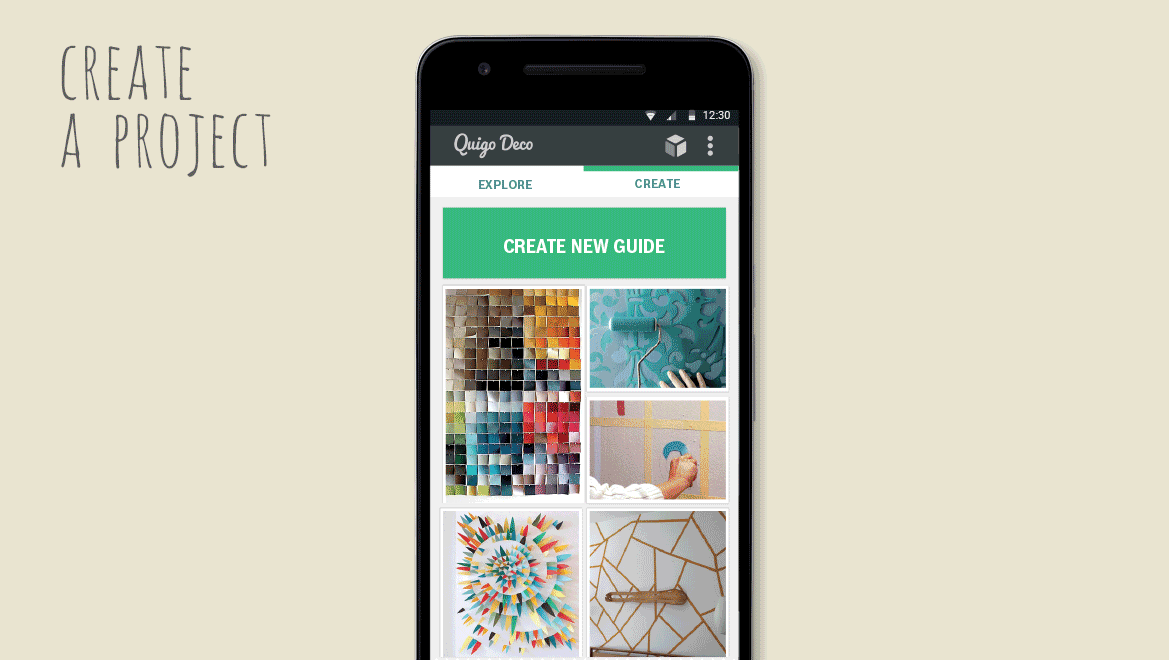 A vibrant graphic language draws users in and inspires creation. New project ideas along with the app's various features encourage users to start, continue, and complete projects successfully and share with the creative community.
Promotional video created for the app: