OVERVIEW
Prax's is a takeaway restaurant and hangout spot in Dubai that serves up delicious Pan Asian food. Aimed at the millennial generation, the concept is based on the hustle and bustle of the big city, neon lit streets, and vibrant night markets.
I was approached to revamp their visual language maintaining the same brand logo and core concept. A visual language guide was created comprising all key elements.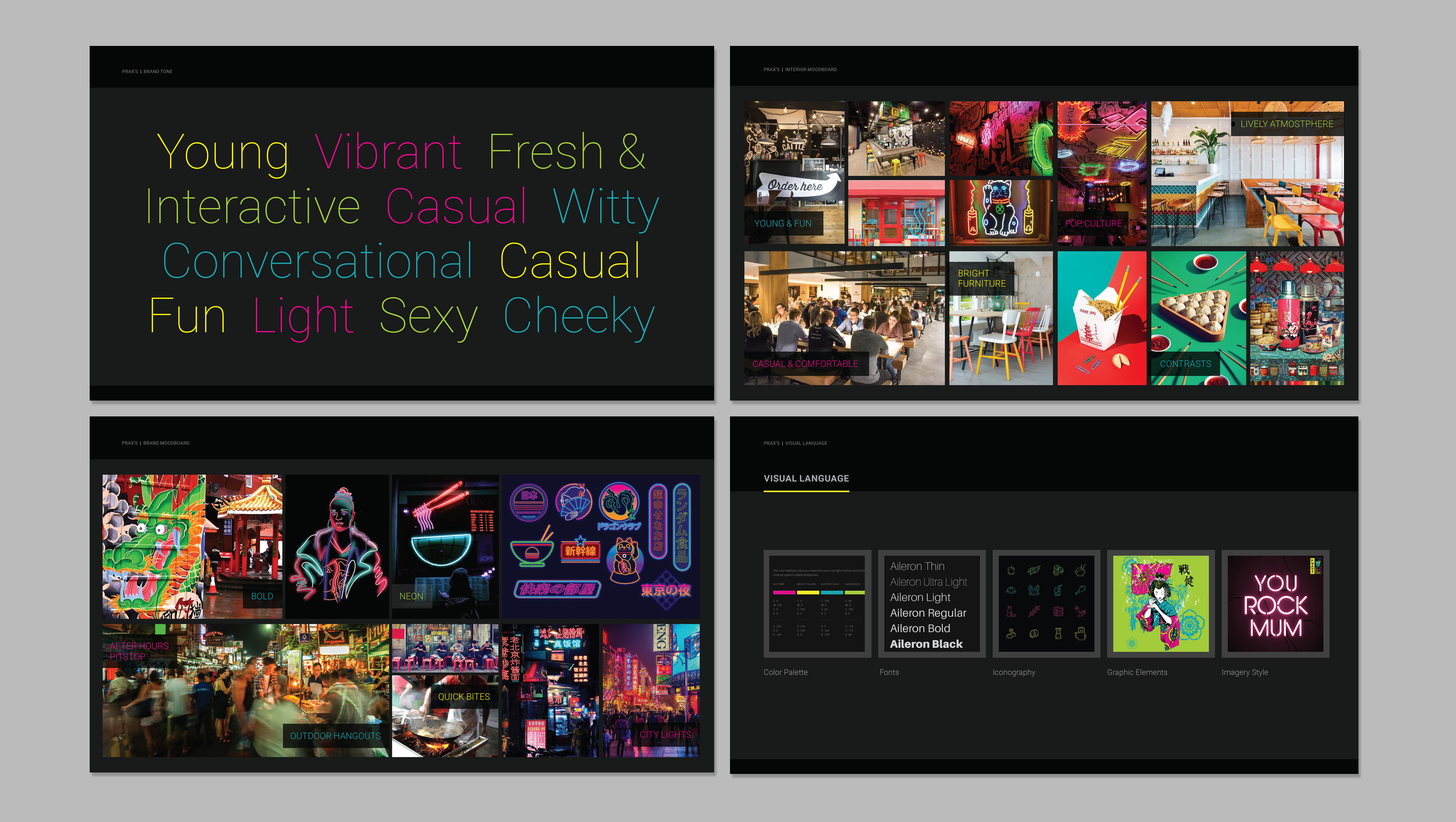 Inspired by neon light tubes, the iconography was recreated in a line-illustration style using the brand's four primary neon colors. The colorful icons can pop up on various collateral and portray the food variety and fun aspect of the brand.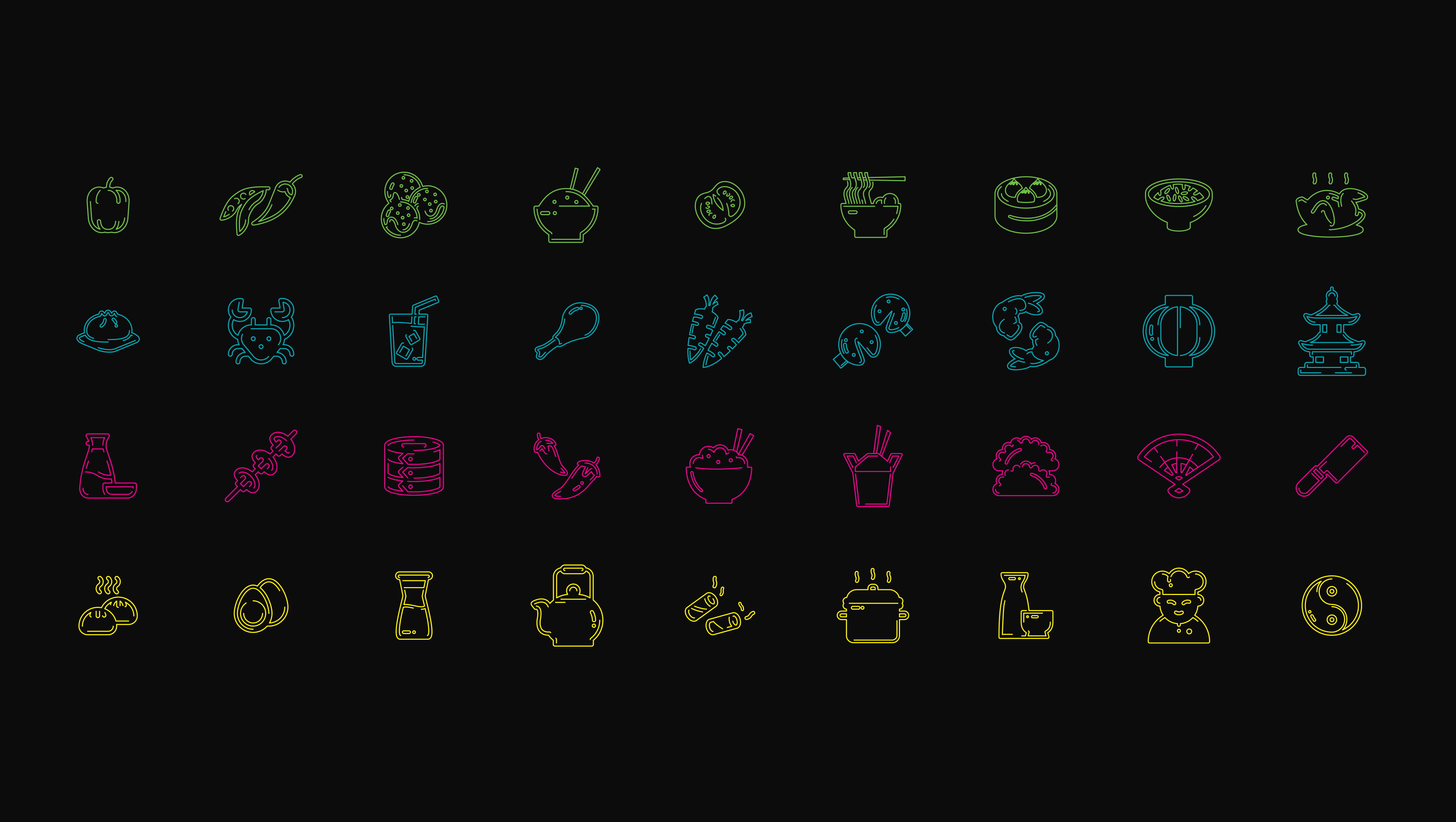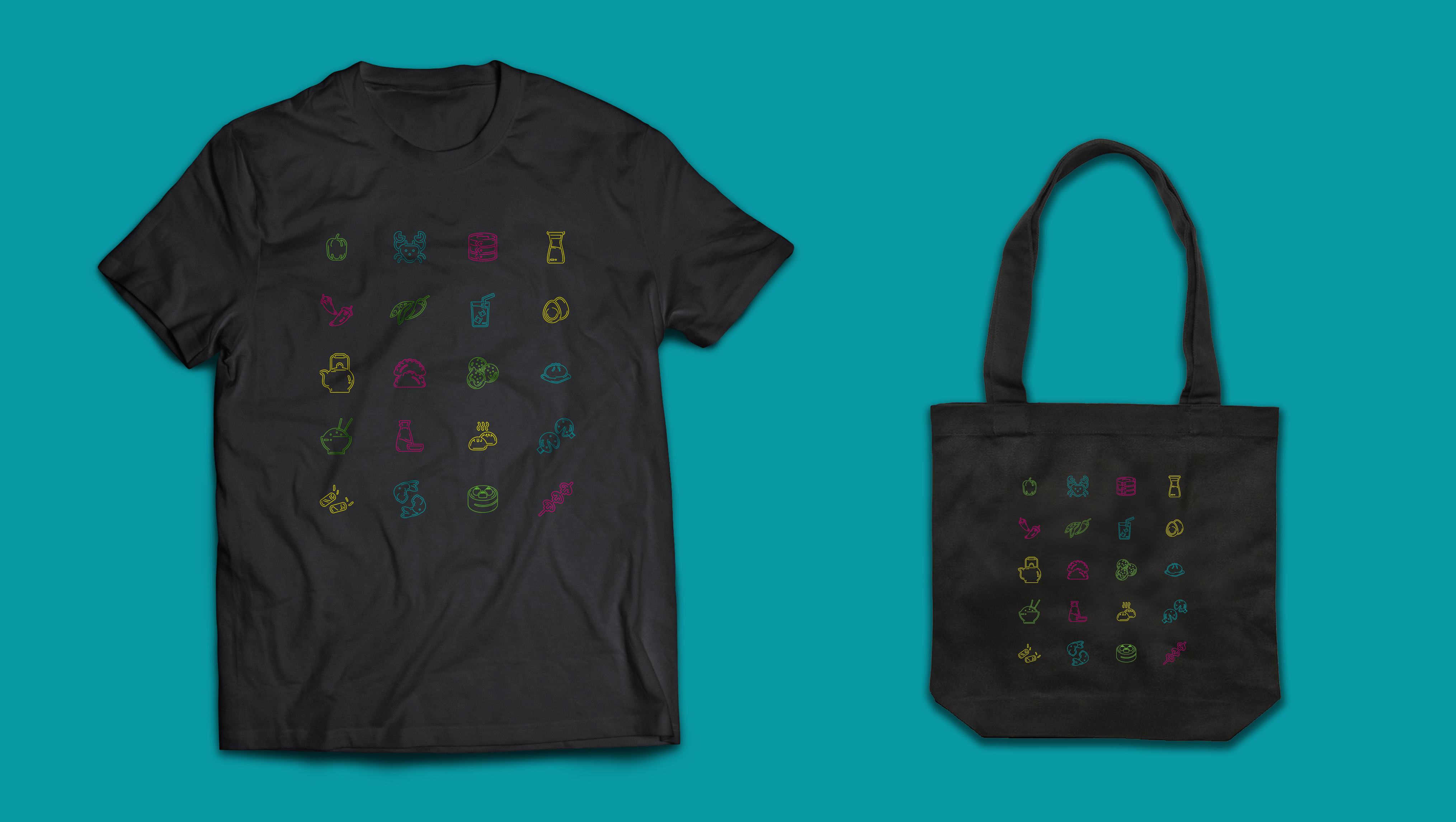 A scaled-up and overlapped version of the icons was created to use as larger illustrations.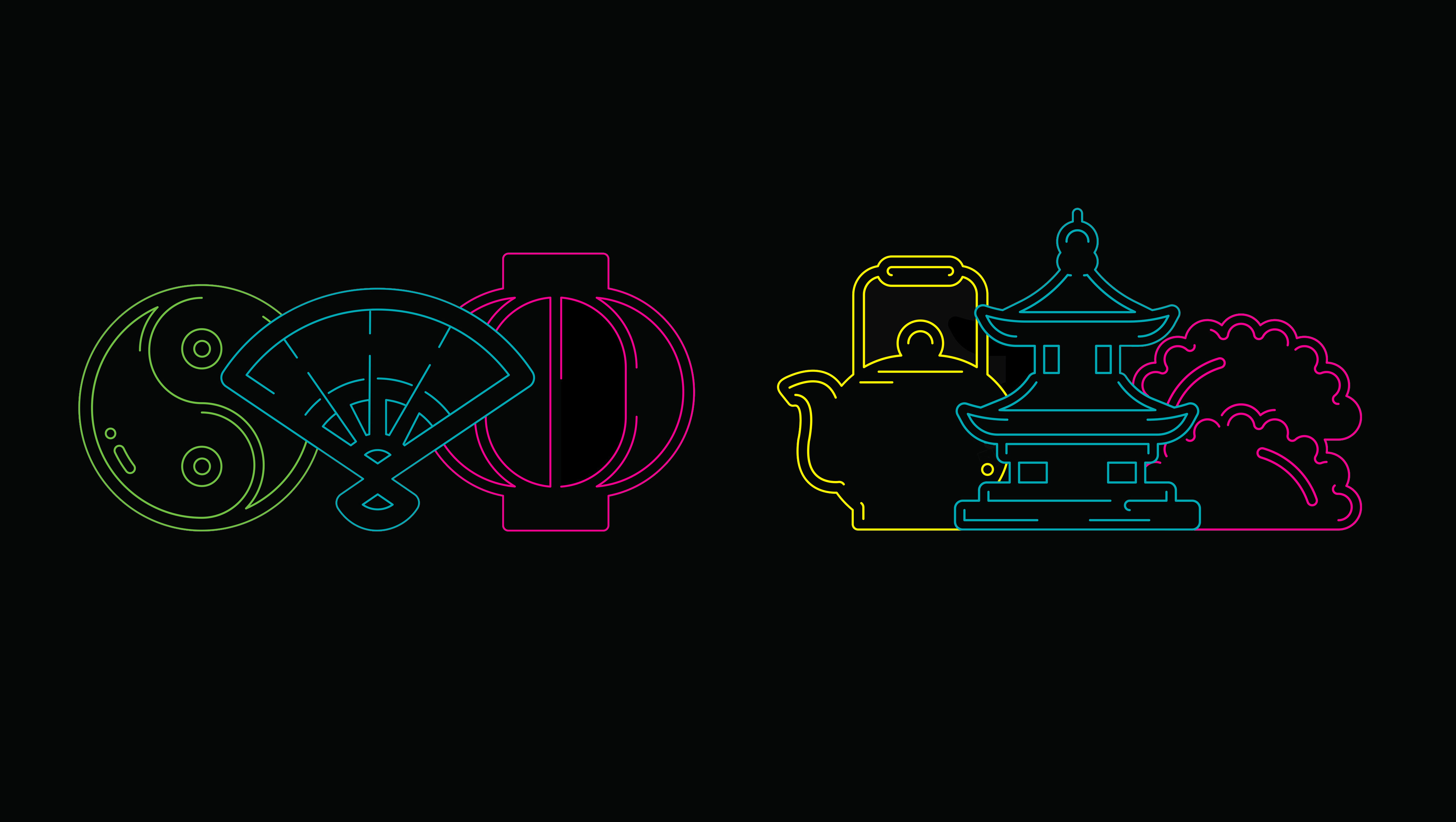 A fusion Asian pop-culture style was created for poster and banner graphics to appeal to the target market and add a punch of color and funk to spaces.